Researchers have discovered quite a scene inside a piece of amber. The image below depicts a spider attacking its prey after a wasp got tangled in the spider's web. Researchers believe this piece of amber dates back to about 90-110 million years ago.
"This was a male wasp that suddenly found itself trapped in a spider web. This was the wasp's worst nightmare, and it never ended. The wasp was watching the spider just as it was about to be attacked, when tree resin flowed over and captured both of them." George Poinar, Jr., a zoology professor at Oregon State University, said in a statement.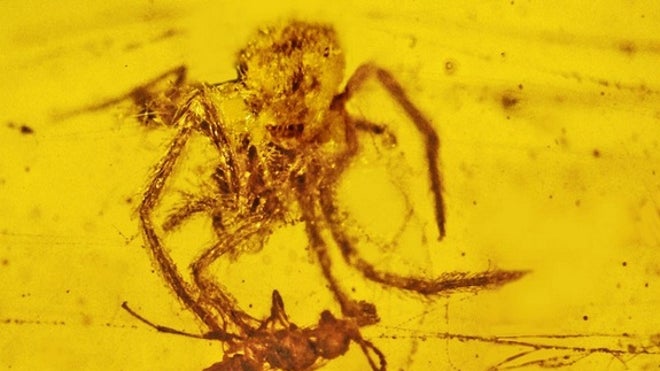 to read the full story checkout: http://www.foxnews.com/science/2012/10/09/100-million-year-old-spider-attack-found-in-amber/
Fischer Environmental is a full service pest control company that provides Termite Inspections, bed bug treatment, Cockroach Extermination, and more pest control services throughout Louisiana and Mississippi.
Filed in: Pest Control • Pest Control Company